Inside Leicester
Garment workers tell fashion brands: "We want work"
Plus council finances, Easy Life and Black History Month.
---
In focus
Garment workers tell fashion brands: "We want work"
by Emma Guy
TLDR: On 1 October, over 500 people rallied at Spinney Hill Park to highlight the poverty and exploitation of garment workers in Leicester East.
Following the departure of big fashion brands over recent years, garment workers have been laid off or cut their hours by up to 70 per cent, and some are now facing homelessness.
Protestors called on big fashion brands to support city factories and ensure that all workers are paid the National Living Wage. The group came together to send a direct message to factory owners and big fashion brands: 'We want decent work'.
The organisers, Labour Behind the Label, said they aim to highlight the exploitation workers face and lobby the Government for intervention. Future intervention could be in the form of further requirements for fashion brands or new legislation specifically protecting workers.
Dominique Muller, Policy Director at Labour Behind the Label, said: "At the moment, what we're seeing is a lot of fashion brands pulling out of Leicester, despite a lot of good work that's taken place in the last few years".
Muller continued, "Workers tell us they don't have enough money to buy food or school clothes. Food bank usage has rapidly increased, and factories are all without orders. What we want now is to make sure that brands accept that they are the ones responsible for this".
When asked what needs to happen now, a group of workers stated: "Work. That's the most important thing that we want. We want work. We don't want to rely on government benefits. We don't want to rely on [the] food bank. We don't want to stay here in poverty.
"We want proper work, legal work. We want long-term contracts, we want fixed hours, we want National Minimum Wage, we want all the workers' rights that every other worker in Leicester is getting, except for the garment industry. That's what we want".
---
Weather forecast
by Rhys Everquill
⛅ 🌁 This week: A cold and frosty start, with a mixture of wind, mist and fog patches. Some sunny spells. Heavy rain and winds will start to draw in as we move towards the end of the week.
🌧️ Next week: The following week, perhaps turning a little less unsettled, but still some intense rain and winds. Temperatures will be around average.
Source: Met Office
---
In the news
by Rhys Everquill
---
What's On
by Leah Everquill
Key:
🚨 – Last chance
💷 – Entry fee
🆓 – Free of charge
Curve is running a series of activities for Black History Month featuring performances from Contrast Steel Band and Carol Leeming (a member of The Gazette – join here!).
Grab a discount across restaurants in the city this week. Prices start and will be fixed at £5 to £25, with menus available across brunch, lunch and dinner.
As mentioned, explore the city centre this Halloween to discover a series of giant, inflatable monsters. There are eight in total. Can you find them all?
Leicester's giant wheel reappears on the Golden Mile ahead of Diwali this year. Known as the Diwali Wheel of Light during the festival, standard tickets start at £7 per person and offer a spectacular glimpse of Melton Road's Diwali decorations.
Leicester's shoe collection is on display at Newarke Houses Museum for the rest of the year and into the next.
---
On the market
by Rhys Everquill
The Old Rectory in Ratby boasts all its original features, including open fires, fireplaces, joinery, floors, and service bells. It is an extremely rare opportunity to own a home in its original form from the Victorian/Edwardian period.
Price: £750,000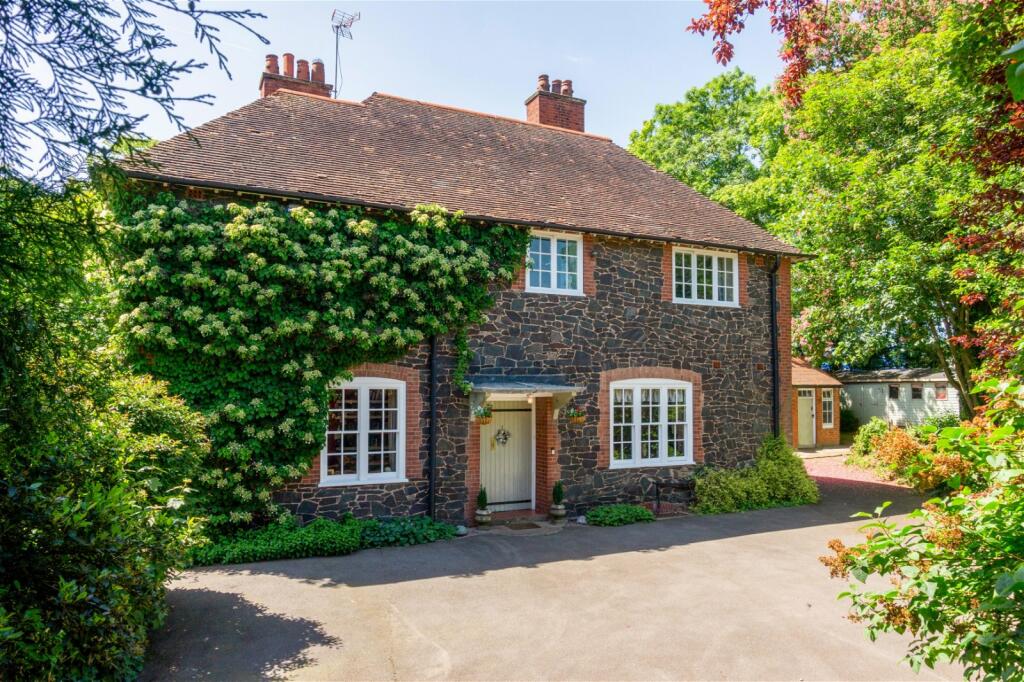 ---
Sports highlights
by David Landwehr
GT Racing: The British GT and GB3 Championship are coming to Leicestershire on 21-22 October. Visit Donington Park to see everything from McLarens to Mercedes at top speed. Read more
Snooker: Leicester's very own Mark the Shark Selby is in hot water after choosing to attend a lucrative Macau-based championship instead of the Northern Ireland Open. Read more
Football: The Lionesses are set to go head-to-head with Belgium at Leicester's King Power Stadium on 27 October. Read more
---
Food and drink
by David Landwehr
After sampling a series of dishes, the absolute standout at Harrisons Spice was the Butter Chicken Masala. With no butter shortage in this butter chicken, I can promise it does not disappoint. This is hands down one of the most rich curries I have ever had. It is paired perfectly with some chips and poppadoms.
Price: £8.45
---
Flashback
by Rhys Everquill
New Bond Street used to stretch all the way to the top of the High Street but has unfortunately been lost to time. Spotted on Story of Leicester's Facebook page.